A message from the President of the Japanese Society of Allergology
July 1, 2021
Dear JSA Members and Colleagues,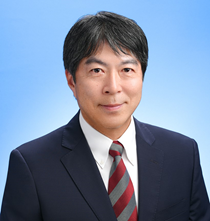 It is a great honor for me to serve as the new President of Japanese Society of Allergology (JSA), started from 20th June 2021. JSA was founded in the year of 1952, and we are going to celebrate our 70th anniversary in the year of 2022. JSA has a total of 11,982 members as the largest National Allergy Society in the world. Of note, those JSA members include highly active Internists, Pediatricians, Dermatologists, ENT doctors, Ophthalmologists, and Basic scientists.
In 1952, we had started to get together to discuss pathogenesis of allergic diseases which is common base for the JSA members of the time including young Dr. Ishizaka, who later made a ground breaking discovery in 1966, i.e., discovery of IgE. Unfortunately, Drs. Ishizaka had passed away in the recent years; however, we will remember that they and their trainees have contributed to the development of allergy and immunology in Japan. In 1987, we started to certify the Allergy Board as subspecialty to the doctors in the specialties, and we have now more than 4,000 allergy specialists.
We had held the World Allergy Congress (WAC) (formerly the International Congress of Allergology and Clinical Immunology, ICACI) for 3 times in the year of 1973 (Tokyo), 1991 (Kyoto) and 2020 (Kyoto and Web). It was unfortunate that we could not meet in person at the "JSA WAO 2020 (the 69th annual meeting of JSA)" in Kyoto due to the COVID-19 pandemic.
COVID-19 pandemic has made a serious impact on our academic activities, such as cancellation of the meetings in person. Nevertheless, we have to be prepared to those changes in our society (so-called "new normal") to achieve our mission in the future.
Kind regards,

Motohiro Ebisawa, MD, PhD
President